Shop by Category
Whatever your needs, there's a Torpedo for you!




Special Edition Compact Reactive Load Box (8Ω), Attenuator, DynIR™ Engine, IR Loader & Stereo Expander

Shop Bestsellers
Take at a look at our groundbreaking solutions
The Triple
Threat
Your performance demands the pinnacle in tonal excellence. Enter the ReVolt Series: forward-thinking all-analog 3-channel preamps primed to serve as the beating-heart of your rig.
The latest-iteration of Two notes' critically- acclaimed preamp solutions has been engineered with a singular mission: to empower players with the ultimate in foundation tone. Forget any preconceptions of a run-of-the-mill amp-in-a-box: the ReVolt Series stands-apart.
They're inspired by a trio of iconic tones; they're fuelled by 200V and genuine tube power; they're born to assimilate into a myriad of usage scenarios. Two notes' gets it: Your Tone Matters. Why settle for anything short of perfection?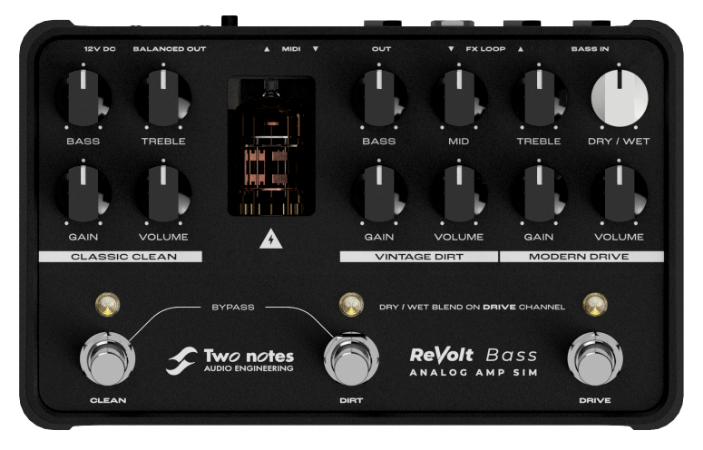 Featured product
Take a look at our pick of the week!