Limited Time Mega Deal: Buy (in-store or direct from us) and Register your Two notes Product before July 7th 2022 and get the Heavy Hitters DynIR Cabinet Collection (valued at 100€/$), plus an extended 5-Year Warranty! 
Two notes product portfolio graces studio and stages forming the bedrock of countless' A-List Artist rigs. Why? A feature-set that begs belief and day-in-day-out reliability. So reliable in fact that we've put our money where our mouth is and just announced an extended 5 year warranty for new customers who purchase and register Captor X, Analog Captor and C.A.B. M+ before July 7th 2022.*
Whether you're looking to dive headfirst into the leading edge of virtual cabinet emulation or you're simply looking to get the very best out of your tube amp, from the 5th May 2022 through to the July 7th 2022, there's even more reason to dive head first into the Two notes ecosystem!
That's not all folks: anyone that buys and registers their Two notes hardware before July 7th 2022 will receive the Heavy Hitters DynIR Cabinet Collection, valued at 100€/$. Featuring a collection of 12 virtual cabinets from Mesa Engineering®, Celestion®, Pete Thorn, Dave Friedman, Phil X and more, this is one collection that should be in every tone-chaser's sonic arsenal!*
TERMS AND CONDITIONS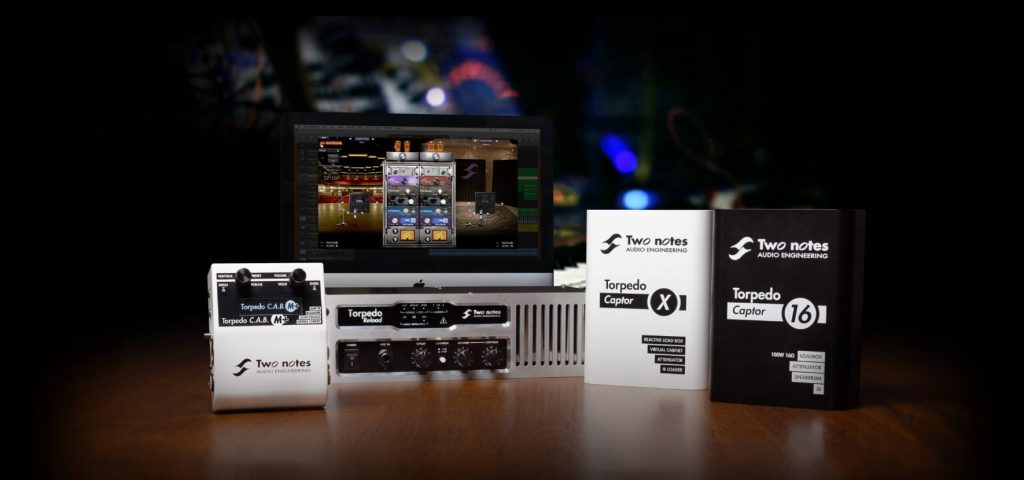 The Two notes lineup
Within our roster, there is something for every player.
First,

 

Captor: the industry standard reactive load box, attenuator and Amp DI, engineered for the studio and live player to effortlessly capture their tube amp whilst running it at its absolute sweet spot.
Next the iconic

 

Captor X

: a next generation DSP-loaded reactive load box that gives you everything you need for flawless tone, whatever the situation demands.

Finally, for pedalboard fanatics, there's the

 

C.A.B. M+

, a IR / DynIR loader alongside a fully-fledged clean amp sim, that guarantees to elevate any board to legendary status.
So what are you waiting for? Check-out our ground-breaking product roster and kick-start your journey into a world of leading-edge guitar tone!