1969. The year Heavy Metal was born. Integral to that explosion of power and attitude was a humble guitar amp in the hands of the one-and-only Mr Tony Iommi. The amp? The Laney Supergroup.
The LA100BL Supergroup was unleashed on the world in 1967; while everyone else was celebrating the summer of love, Laney had visions of the future – a future birthed from the tonal prowess of Tony. Several reissues and special editions later, we fast forward to 2022 and that very same amp is back; better-than-ever and retrofitted with everything the modern player demands.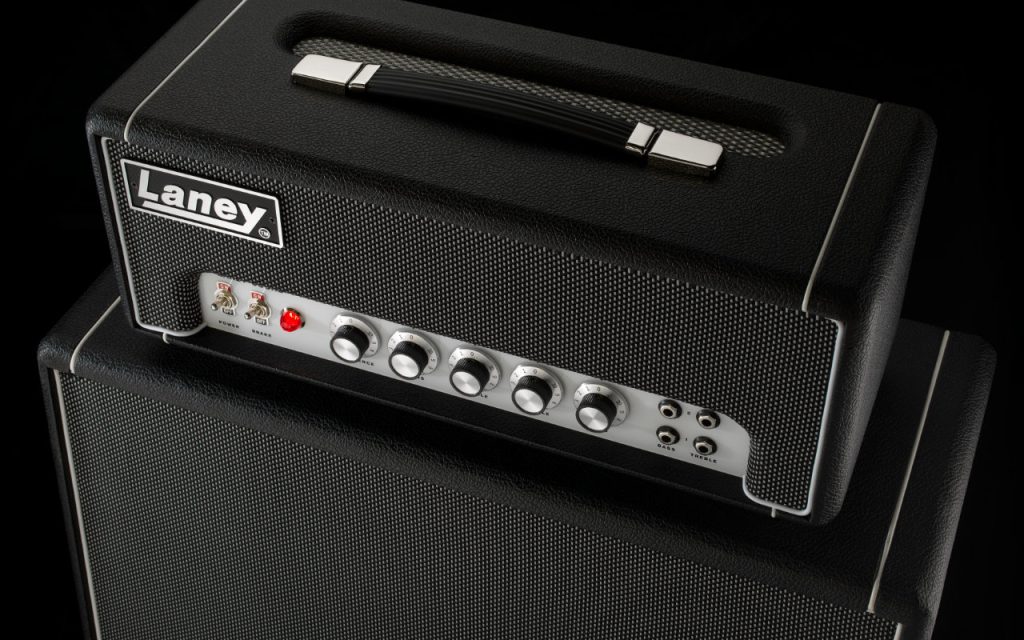 Introducing the LA Studio, a 3W < 0.1W (in BRAKE mode) fully featured, tube driven tone machine of the highest order. Based on the now legendary 2018 LA30BL, it's driven by 3 ECC83 preamp tubes and a single 12BH7 power tube. Of course, there's a load box built-in to guarantee totally silent operation at home.
Pair that load-box with the preloaded Torpedo technology and the story is complete. Shipping with a select sextet of Laney DynIR cabinets (complete with 6 curated presets), you have the perfect Studio amp – it's so good in fact, the originator of metal himself, Mr Tony Iommi, has made this amp his first call in his home studio!
Laney LA Studio
Brake switch: When engaged, the Brake reduces the output from 3W RMS to 0.1W RMS for low volume performance with zero effect on your tone

3 Band EQ: Legendary Supergroup passive tone stack and non-master volume gain structure

Presence: Boosts the upper mids and highs within the output section

Bass / Treble inputs:

Bass 1- Has a neutral frequency and is great for pedals and boards

Bass 2 – Has the same tonal characteristics as Bass 1 but with a lower gain setting

Treble 1 – Has an accentuated high-end response

Treble 2 – Has the same tonal characteristics as Treble 1 but with a lower input gain setting

Two notes on-board: Torpedo embedded board for 1:1 access to our acclaimed DynIR technology via seamless integration with the USB Desktop Torpedo Remote

Instant Access: Presets 1-6 available for quick recall from rotary dial on the rear plate of the amp

Connectivity Covered: Headphone out / Ground lift / XLR out / MIDI control
SEE MORE - WWW.LANEY.CO.UK