We regret to inform you that the retail availability date for ReVolt Guitar and ReVolt Bass has now been extended to November 2022. Due to unforeseen manufacturing complexities, we have taken the decision not to rush production and guarantee our latest addition to the Two notes roster exemplifies nothing short of perfection! 
For all users that have pre-ordered either a ReVolt Guitar or a ReVolt Bass, you are entitled to a free cabinet pack. Please contact our team on the Help Desk and we will update your licence accordingly.
DISCOVER THE REVOLT
Enter ReVolt Guitar and ReVolt Bass: 3 channel all-analog guitar and bass amp simulators engineered with a singular mission: to empower you with the pinnacle in foundation tone. 
It's a fact: DI is convenient. It's reliable. It's a pure unadulterated tone that's surgically controlled to the smallest iota. There's just one snag; It lacks the all-important warmth synonymous with tube amps. The ReVolt Series' 12AX7 preamp tube running at 200V has been expertly tuned to enrich your tone with undeniable tube mojo. The result is revolutionary. You retain all the convenience of a DI signal, now with the warmth, the bite, the all-important response only tubes can provide.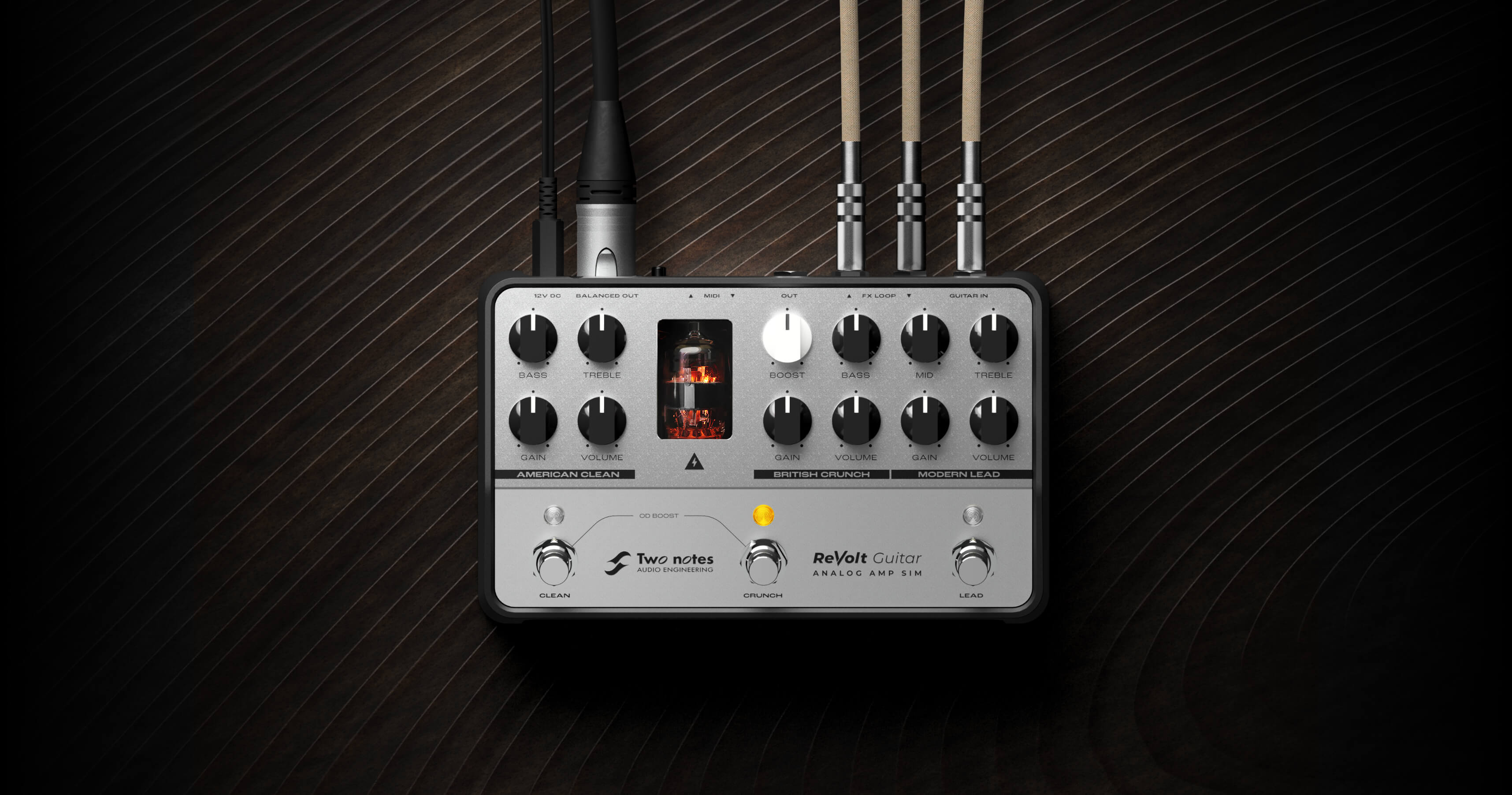 REVOLT GUITAR
ReVolt Guitar is your secret weapon when it comes to must-have tone that's primed for virtually any scenario! Center stage on ReVolt Guitar are a trio of tonally-district channels inspired by a Fender® Bassman 100, a Marshall® JMP Superlead and a Soldano® SLO 100. For players looking to cut above the mix, or simply drive ReVolt Guitar's all-analog signal path, the integrated OD-Boost circuit is primed to deliver on all counts. Dial in your boost level, tap switches 1 + 2 simultaneously, and dive headfirst into a world of boosted clarity and lush harmonics.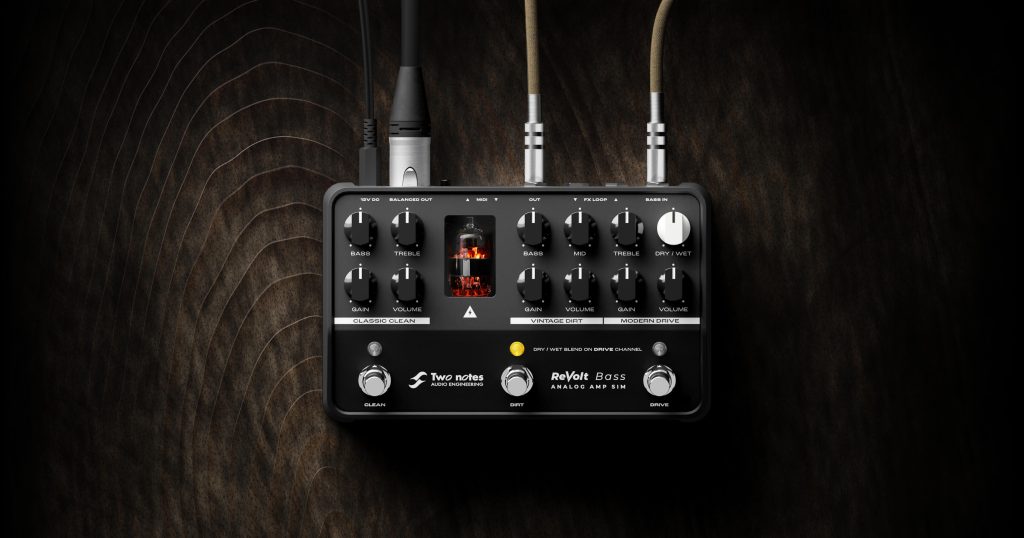 REVOLT BASS
For our bass-playing brethren, ReVolt Bass has been engineered for nothing short of unbridled tonal excellence. With 3 channels inspired by legendary bass tones including an Ampeg® SVT '76, a Marshall® 1992 JMP Super Bass Mark II and a proprietary high gain pre, it's a sure-fire guarantee for reliable tone whatever the situation demands. When you need best-of-both-worlds – the rounded thump of your dry DI signal with the snarl of surgically tuned distortion – ReVolt Bass' Modern Drive channel is the answer. Dial in your wet/dry blend and enter a world of saturated Analog bliss without sacrificing the pin-point precision you need.
THAT'S NOT ALL FOLKS!
For expanded tonal possibilities, the ReVolt Series are jam packed with every feature you expect from an amp sim. A super durable, road ready chassis? Check! An FX loop and 4-cable mode? Check! Analogue Cab sims! Oh yes! Two notes' gets it: Your Tone Matters. Why settle for anything short of perfection?
ReVolt Guitar and ReVolt Bass will be available from the Two notes store and our network of Two notes retailers in November 2022.